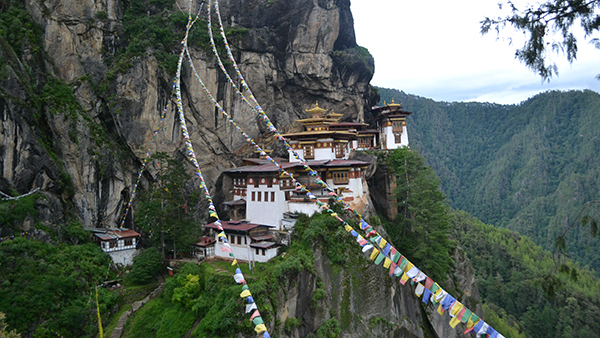 Tourists visiting Taktshang must pay an entry fee of Nu 500.
To provide guided tour and maintain sacredness of Taktshang monastery, Dratshang Lhengtshog along with Tourism Council of Bhutan (TCB) introduced an entry fee of Nu 500 per person for tourists, starting March 1.
However many tourists are unaware of the fee system.
At Ramthangka, where the ticket counter is located, tour guides have to inform tourists about the entry fee and assist them to the ticket counter.
Otherwise, many who head to Taktshang without paying the fees have to return without getting an opportunity to visit the monastery.
The fee does not apply to Bhutanese visitors.
According to TCB, the fee system has been put in place to provide a better experience to the visitors and manage important places like Taktshang and its trekking routes.
"Tourist who pays US$ 65 will not have to pay the fee. Those who have to pay are the people who are here for business, to visit relatives, as an official guest and people who do not pay US$ 65 like Indian tourists, Bangladesh tourists and people from the Maldives'," says the TCB's Media Spokesperson, Damcho Rinzin.
He added that the students will have a discount of Nu 250 upon producing their student ID.
The tourist will receive guided tours of the monastery after reaching Taktshang.
The monastery remains open from 8 AM till 4 PM without lunch break.
Sangay Chezom, Paro
Mar 14 2017